Books are a window into the minds of world-class authors. By reading the best books on sales, you will know what makes Brian Tracy or Jill Konrath such masters in the field. You'll get multiple answers to the simple question, "How can I become the most successful salesperson on my team?" While the gift of gab is necessary for salespeople, you can mitigate your shortcomings with the help of the written word.
Top 15 sales books to become the best salesperson in any room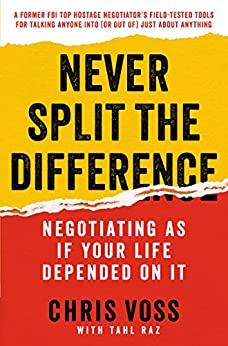 Author– Chris Voss
Category– Business & Money
Chris Voss was a former international hostage negotiator for the FBI. The book outlines his methods that helped save lives during critical hostage situations. The insight-filled book with practical strategies is considered one of the best sales books of all time. The book teaches you about negotiating from a point of strength.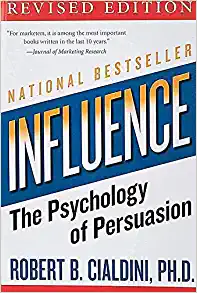 Author-Dr. Robert Cialdini
Category– Business Culture
The ability to influence prospective customers is one of the most powerful skills that a sales professional can have. The book talks about the importance of psychological triggers that drives people to make purchasing decisions. Dr. Robert has outlined six guiding principles in his book (reciprocity, scarcity, authority, consistency, liking, and consensus), that leads to a better sales conversation.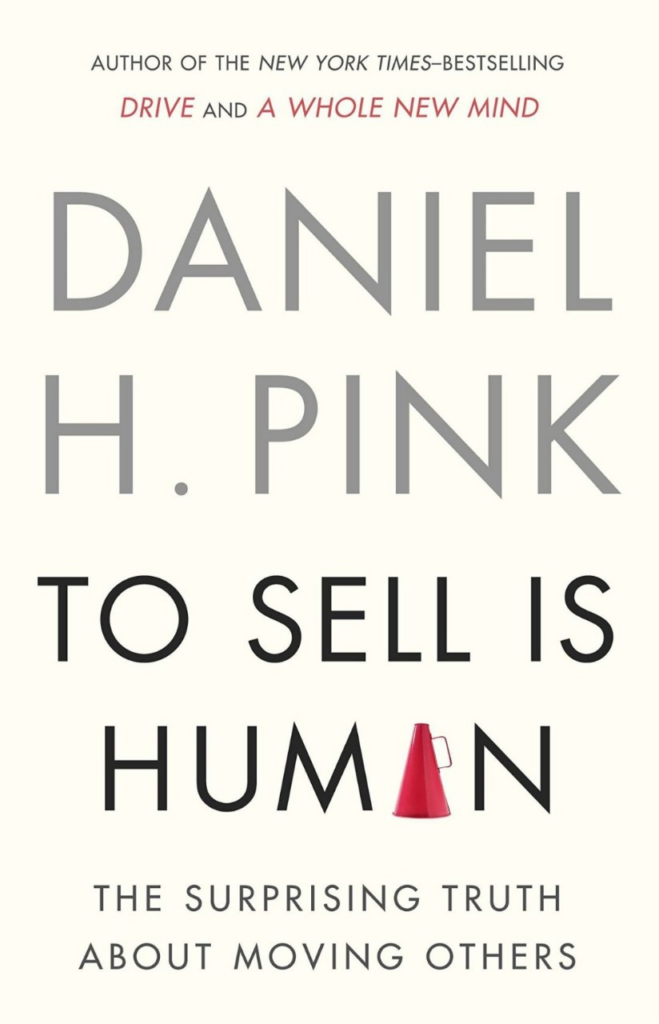 Author: Daniel H. Pink
Category: Psychology
Daniel is a New York Times bestseller, who, in this book, breaks down the common myths associated with selling. The book outlines six successors to the elevator pitch, the three rules for understanding someone else's perspective, and the five frames to make your message clearer.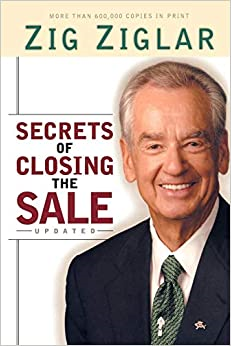 Author: Zig Ziglar
Category: Marketing & Sales
Zig Ziglar is one of the most popular names in the sales industry and has closely worked with clients and corporations of all sizes. This book deals with creating a positive selling response, you learn how to project warmth and sincerity, and ooze professionalism. There are more than 100 creative closes that increase the productivity of your sales pitch.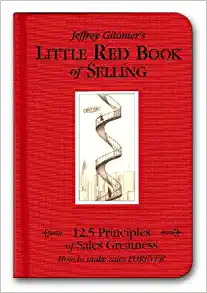 Author: Jeffrey Gotimer
Category: Marketing & Sales
Another sales classic, Jeffrey's book shows you how to sell more in less time using a variety of techniques and selling strategies. The book brims with ideas that can inspire sales professionals. The book's readers will gain practical methods to qualify prospects, how to make them feel comfortable, how to respond to objections, and achieve their sales goals.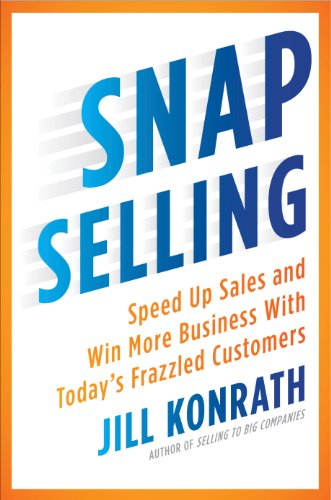 Author: Jill Konrath
Category: Business & Money
The award-winning book is a great read for experienced sales professionals. It teaches you proven strategies that will expedite the buying process. You will know the right words to use, get closer to busy prospects, enthrall them with storytelling, and more. Think of Konrath's book as an easy-to-use guide for sales professionals.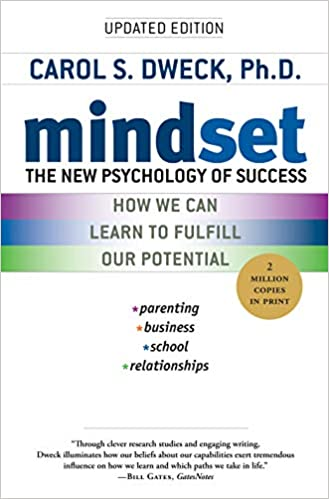 Author: Carol Dweck
Category: Psychology
One of the most important reasons why average salespeople remain that way is because of their mindset. A psychologist and a professor at Stanford University, Dweck, in his book, provides ample evidence that people with growth mindsets are the ones who go out of their way to get things done.
Working on the strategies outlined in this book will put your sales team miles ahead of their peers. The book can help you streamline the sales process and incorporate elements that can give you that "extra" factor that makes all the difference.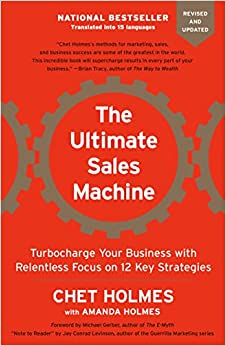 Author: Chet Holmes
Category: Marketing & Sales
The author asks salespeople to focus on 12 key strategies that he has outlined in his book, instead of running after every viral sales trend. Many comments from the book's readers opine that Holmes' book is something that they keep visiting every year. The book promises to teach salespeople to work smarter, not harder.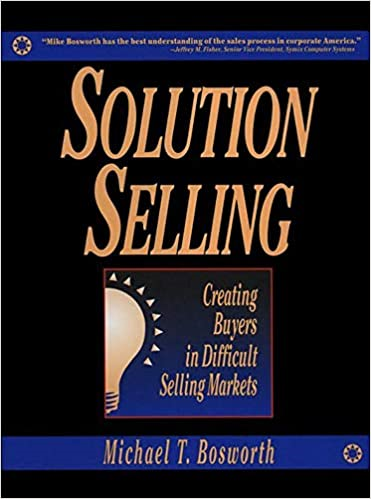 Author: Michael Bosworth
Category: Marketing & Sales
Solution Selling is a handy book for amateurs and sales mavens. It shows why you must emphasize business issues rather than focusing on the product. The step-by-step approach offered in the book can be used to sell anything. The book effectively captures ten issues that make the lives of salespeople difficult and Bosworth comes up with solutions for each of these issues in detail.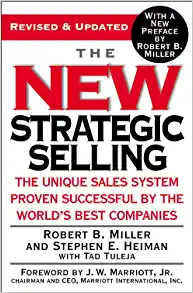 Author: Robert B. Miller and Stephen E. Heiman
Category: Marketing & Sales
The book is filled with real-world examples, strategies for dealing with confrontation, finding a common ground for rapport, and so on. If your selling involves dealing with complex cases every time, this is the book that you need to pick up. It shows how you must focus on ideal, best-fit customers, how to use the sales funnel to predict work, speaks about account-based marketing, and how to create win-win deals.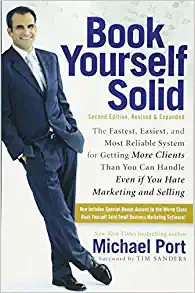 Author: Michael Port
Category: Psychology & Sales
It focuses on self-promotion as a critical tactic that salespeople must find time for. Salespeople can learn the following from Port's book– you will learn to come up with unique pricing models and sales strategies, invest in outreach strategies at regular intervals, discover new product launch strategies, and how to leverage them with existing and new customers. His simple strategies have changed the lives of salespeople who followed his mantras. No wonder he has the moniker "an uncommonly honest author."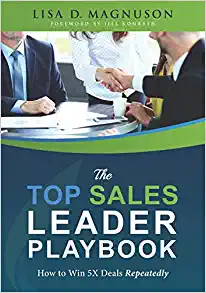 Author: Lisa D. Magnuson
Category: Selling
The book is written based on inputs from 41 sales VPs. Think of the book as a playbook that you can use to refer to whenever you come across a situation that you aren't familiar with. Lisa focuses on four key areas: leadership, methodology, execution, and culture. If you are looking for ways to change the outcome of your sales efforts, Magnuson has delivered a book that comes with actionable methods.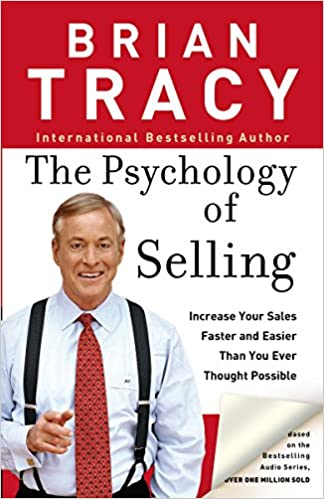 Author: Brian Tracy
Category: Psychology
An author of more than 80 books, Brian Tracy is one of the most popular names in the motivational speaking field. If there is one skill that such trainers never stop talking about, it is the art of selling. He believes that it is the "psychology' of selling that is more important in selling than techniques and strategies. The book is dotted with insights that can make you become a successful seller.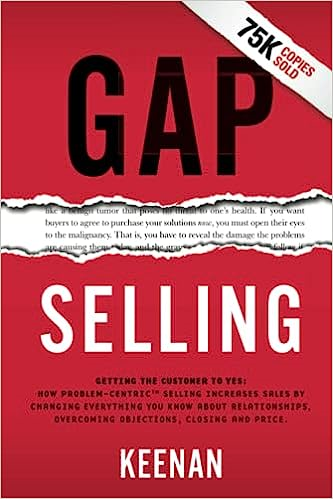 Author: Jim Keenan
Category: Marketing & Sales
Keenan is a celebrated sales consultant and an author whose sole focus is on debunking false belief systems that he has seen over the years. Gap Selling provides a framework for salespeople to get the attention of their prospects and make them trust you enough to share their pain points.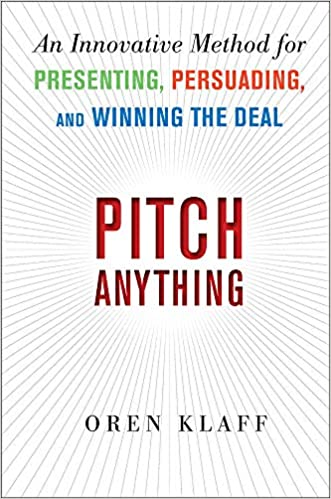 Author: Oren Klaff
Category: Selling
Pitching is an art that salespeople must be extremely good at. A bad pitch never translates into a sale. The author applies the latest findings in the neuroeconomics field in the book. Pitching clients for a new business, negotiating terms, setting the frame, storytelling, providing a hook, etc., are all skills that you will learn more about, once you are done with the book.
Wrapping up
If someone were to ask, "What are the best sales books?" we truly hope that you will direct them to this article. While there is no dearth of sales books, you must choose ones that resonate with your goals. The above fifteen books are great to start with, in your reading journey. These books on sales strategies and methodologies are a must-read for all salespeople.